In short: my Mum and Dad won some raffle prizes. I think they said that it was at their local bowling club. I might get some tickets next year: the quality of the rewards on offer was impressive – judging by the two my parents won, anyway.
One of those prizes was riding lessons at Rednil Farm Riding Stables. Obviously, bowling is a sport renowned for the thrill-seeking nature of the demographic it attracts. No doubt bungee-jumping, parascending and cave-diving sessions were also up for grabs.
Curiously, my Mum and Dad opted to pass on their winnings to their Grandchildren (I think my Dad is holding out for a year's pass to Sundown Adventureland)
I think it's fair to say that the kids really enjoyed the experience.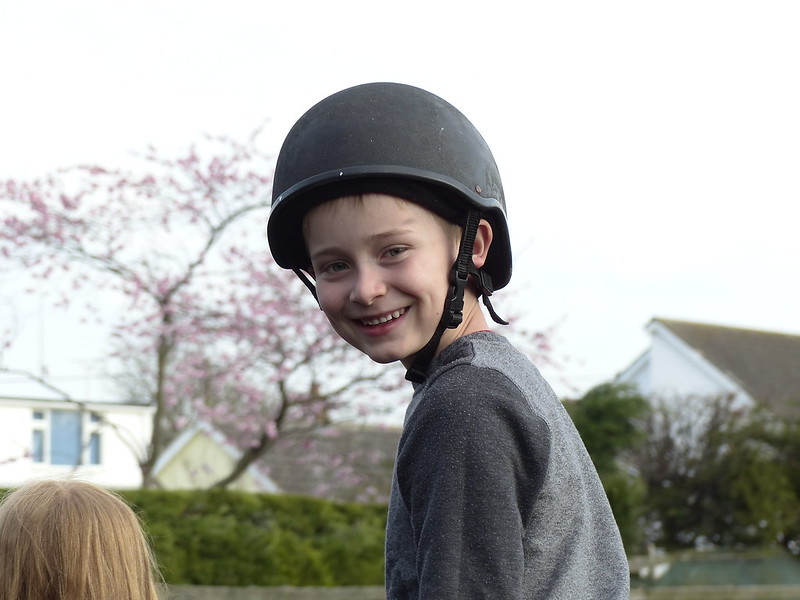 Even B….
….who was concentrating too hard to manage a smile.